Contemporary Realist Painter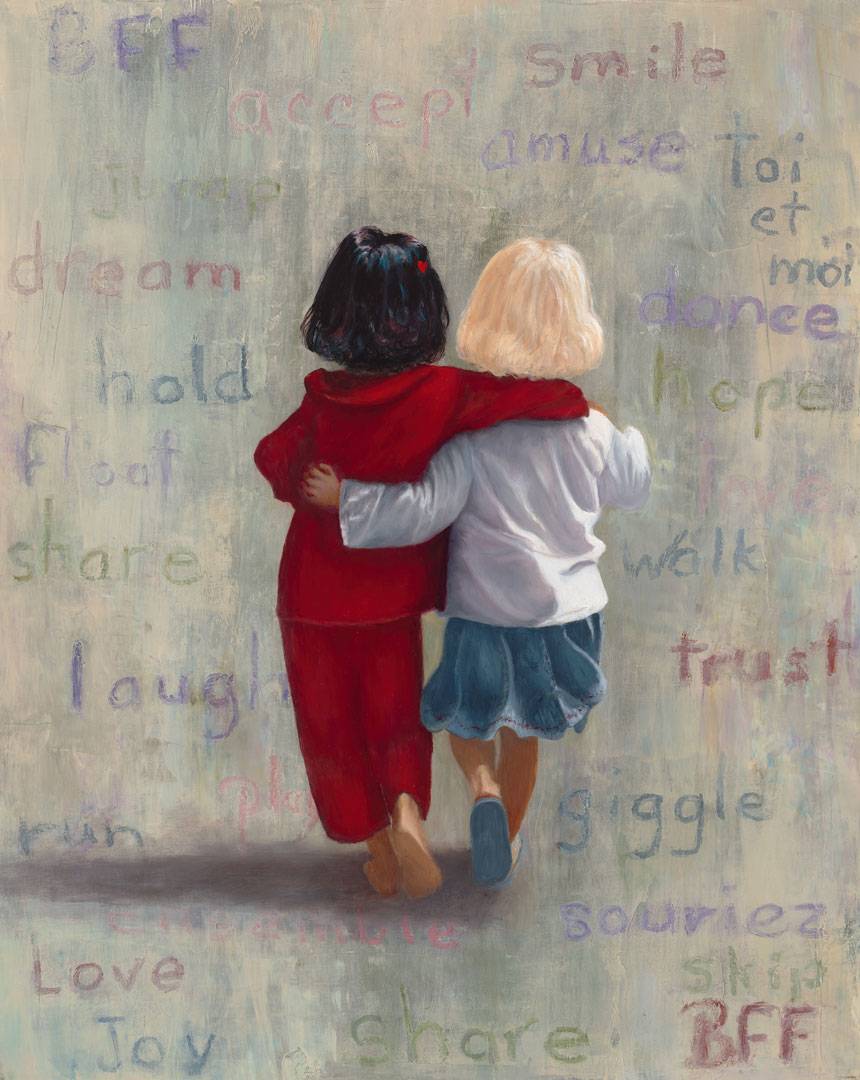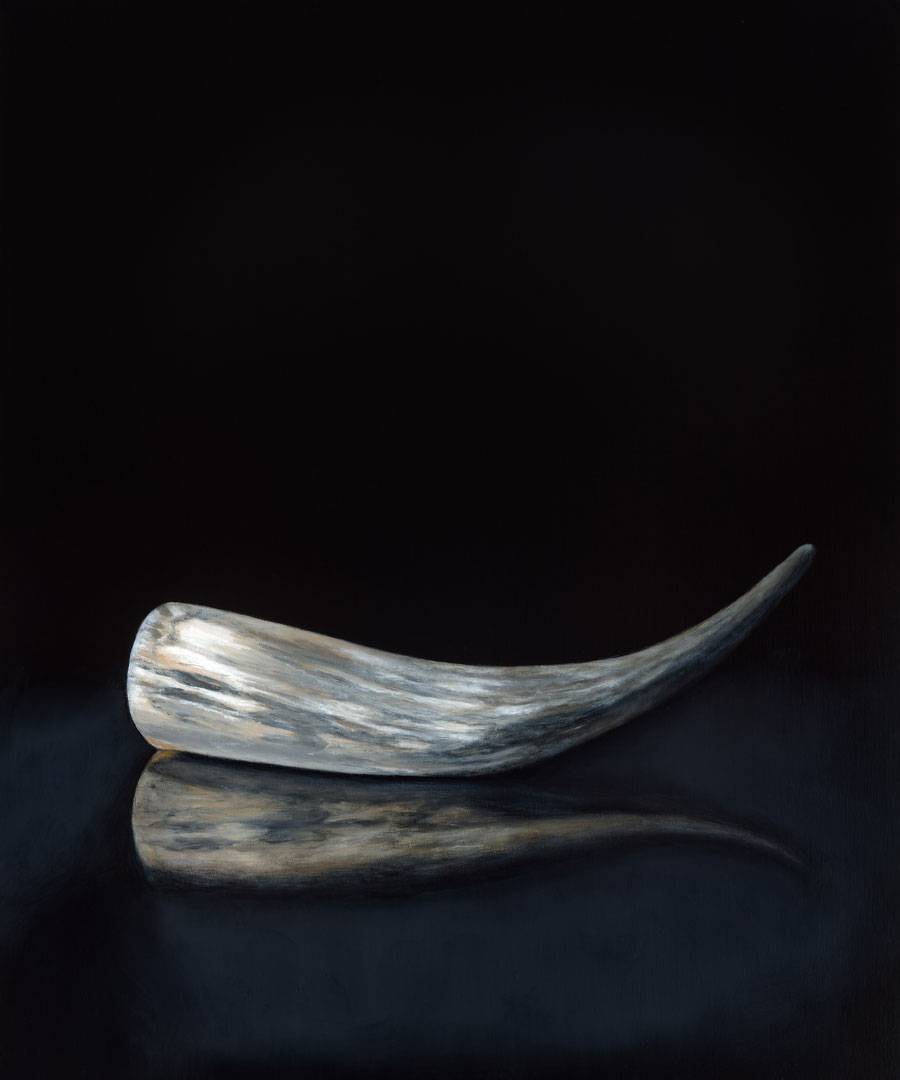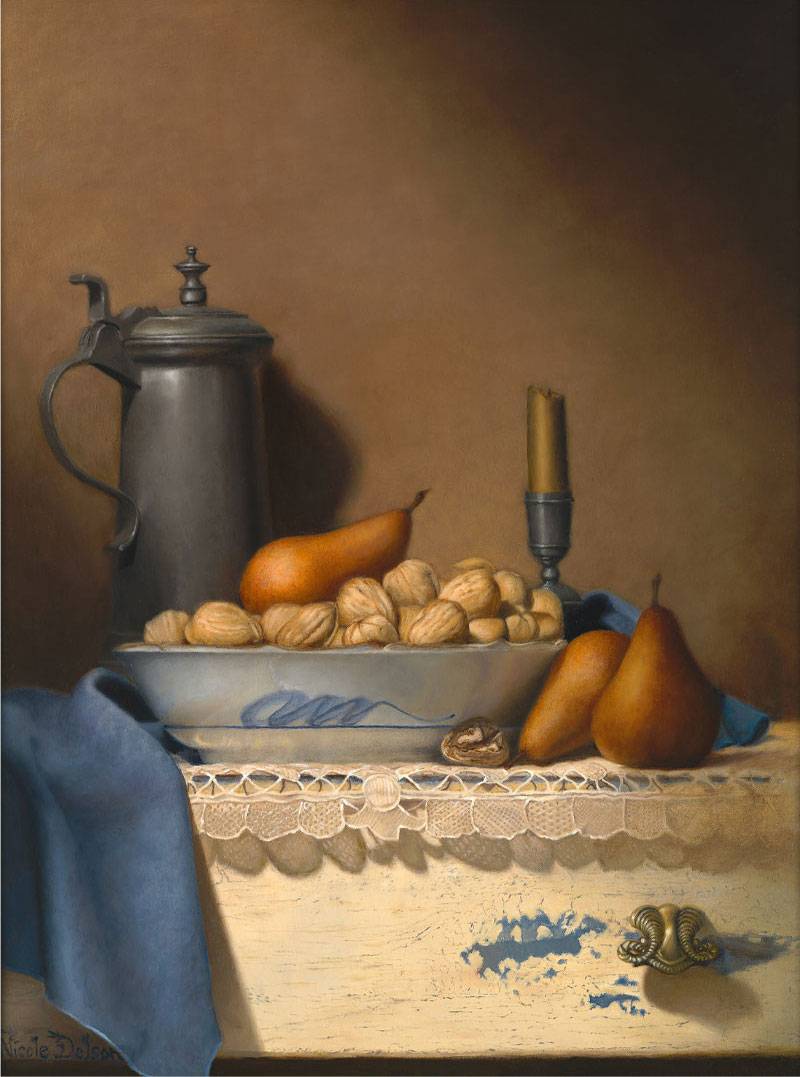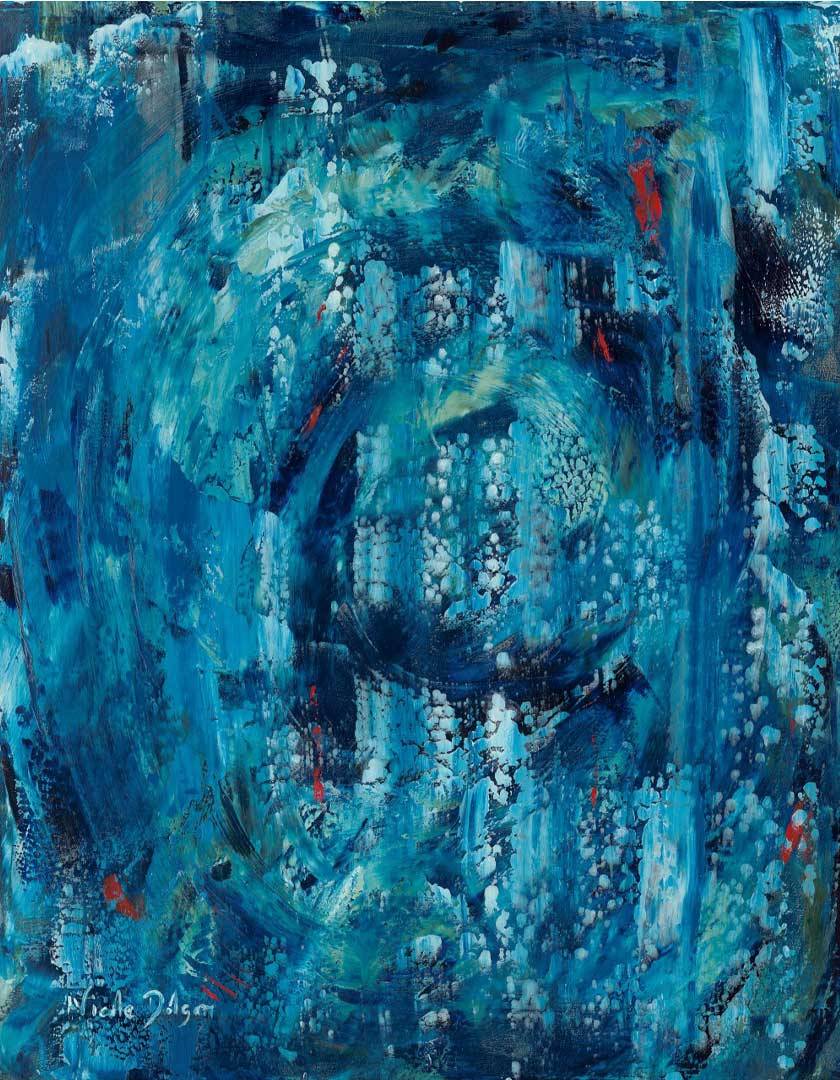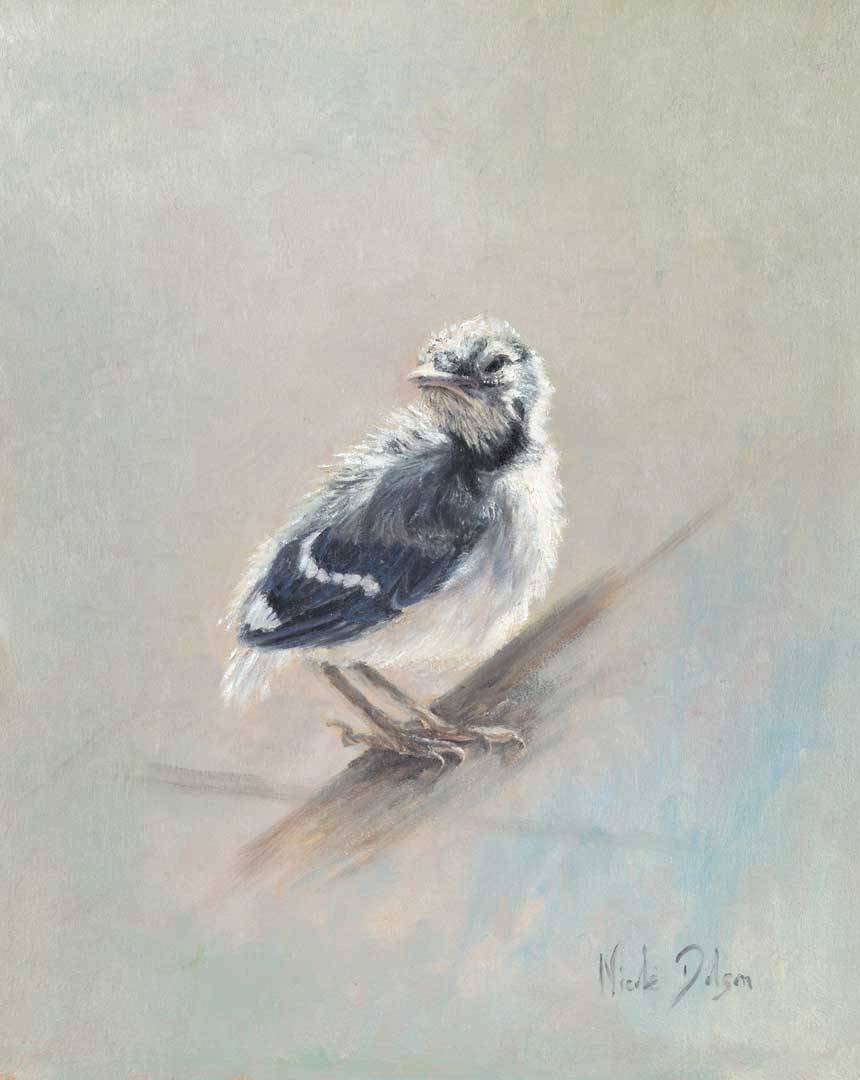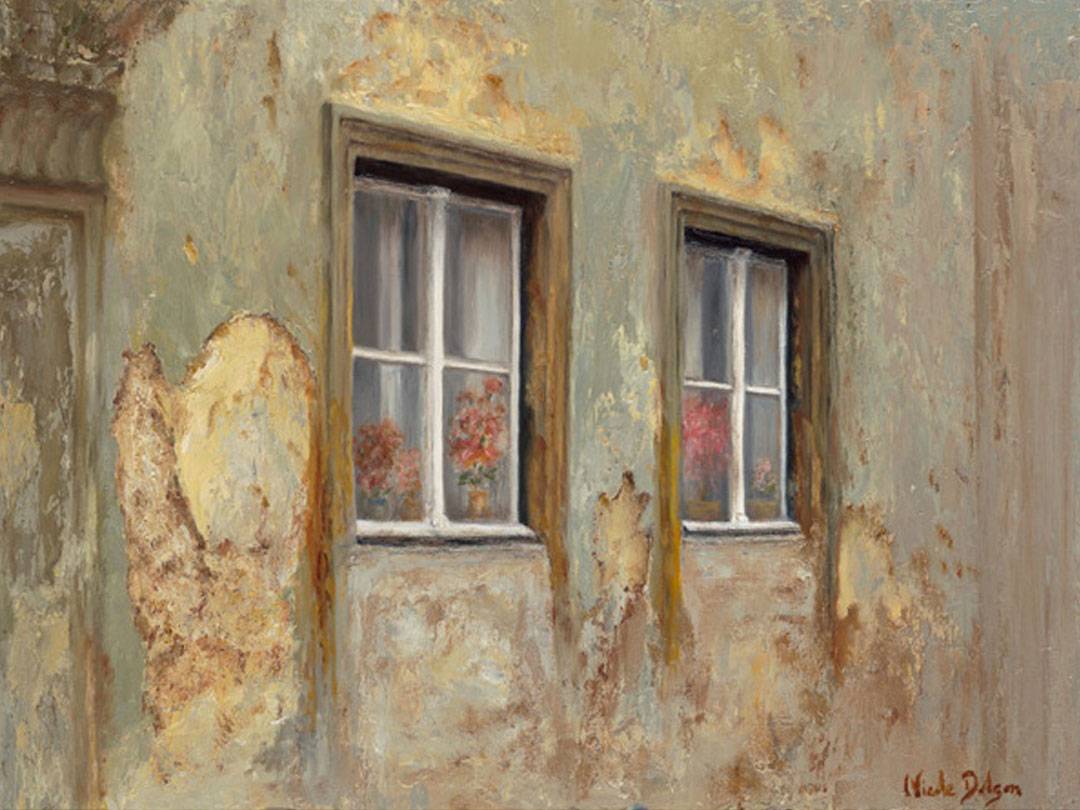 Mark-Daum,-guitarist,-Oil-on-alupanel-20-x-24
Walnuts,-Pears-&-Pewter-24-x-18
H2O,-Oil-and-Cold-Wax-on-Panel,-20-X-16
Who's-the-boss!-Oil-on-Wood-Panel,-14-x-10
Window-Dressing,-Oil-on-Cradled-Panel,-12-X-16
Whatever I am painting, there is always a personal connection to the story or an investigation of the life behind a face, an object or a scene.
I have been told that whatever the subject, my work has soul. This comment resonates strongly for me and leads me to hope that viewer and artist can connect through my work."
Nicole is a classically trained oil painter. Working in a representational style, her subject matter is often focussed on a series. An example of this can be seen in her highly sought after Koi paintings, the latest being The Legend of the Koi, a piece that is brimming with symbolism. She is excited to introduce her newest series, Reflections, which acknowledges the beauty of natural elements.
Also known for her portraits, Nicole was gratified to be chosen as one of three featured portrait artists in the award-winning documentary, Healing Portraits Project. This award-winning film explores the experience of three different exiles, hoping to influence their journey of healing through the painting of their portraits.
Nicole's work has changed greatly over the years and continues to evolve with each painting. Her favourite quote about her work: "Regardless of the subject, your work has soul!"
Nicole lives in Burlington, Ontario. Before becoming an oil painter, she obtained an Honours Bachelor of Music, an ARCT, piano performer and an MEd. Her focus on the visual arts began in earnest after a very fulfilling career in music and education.
She is a graduate of the Academy of Realist Art, Toronto, where she studied with Juan Martinez among others. From this strong foundation, she then continued to hone her craft working with artists she particularly respects. Her work has garnered international awards, has been featured in several art magazines and graces the homes of collectors both in Canada and the US.
Nicole holds juried membership in a number of local and international art organizations and is a strong supporter and contributor to the local art community.
"I love to paint and am very grateful to have become a painter.
As a representational artist, now working in oil, I enjoy bringing life to a subject as it develops in two dimensions. The subject comes first, inspiring the approach, technique and treatment. Thus, I find that each new painting moves me in a different direction, however subtly, and hope that this will always be so.
Also, subject matter varies in my work. While I have lasting favourites, with portraits ranking high, I generally develop an idea through a series, guided by personal inspiration as the motivator. Some topics that continue to bring joy include my Koi Series, Florals, Cat's Eyes, Cityscapes and occasionally, the Still Life. I am very excited to introduce my newest series entitled Reflections which acknowledges the beauty of natural elements.
Exhibitions (Selected)
2023 BFAA Home Show exhibit
2023 Federation of Canadian Artists, 2023 Active Member Juried Exhibition, Vancouver
2023 Colour & Form Society Members Exhibition
2022 Colour and Form Society, 70th Open Juried Exhibition
2022 Federation of Canadian Artists, Juried Exhibit 2022,
Summer Pleasures
2022 Federation of Canadian Artists, Juried Exhibit 2022,
Spring Thaw
2022 Federation of Canadian Artists, Juried Exhibit 2022,
Small Exhibition
2022, 2021, 2019, 2018, The Artist's Mark, BFAA Juried Exhibit
2021 Federation of Canadian Artists, Juried Exhibit, Show-Up Show
2020 Ontario Society of Artists, Online Juried Exhibit
2019 Women's Art Association of Hamilton, Juried Exhibit, 2019, 2021, 2022 Beyond the Valley Studio Tour
2018 A Second Act, Lachowskyj Exhibition
2018 Solo Exhibit "The Portrait, A Timeless Token of Respect and Love", Fireside Lounge, BFAA at AGB
2017 Dundas Museum, Keeping It Real! Exhibit